Our bursary programme was set up 21 years ago to help people in genuine financial need to access training programmes. The programme was designed to change people's lives by allowing them to develop their skills – and to this day it remains a core programme of the Foundation.
Last year we launched our bursary alumni, bringing together individuals who had been awarded a bursary since 2016 and wish to share their stories and inspire others.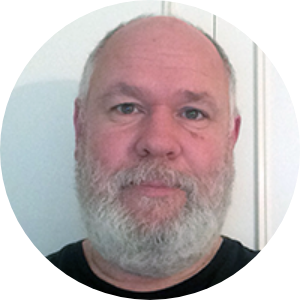 One of the most rewarding elements of the alumni is the increased engagement from past winners who regularly update us on progress in work, education and life since being awarded. Below are a few quotes from one of our alumni members, Sam Swanton. A winner who was awarded at the end of last year to study Electrical installations & Initial and Periodic inspection.
Whilst we conduct a 6 month and yearly evaluation, we don't ask bursary winners to update us on their circumstances. So any heartwarming messages like this are completely voluntary!
Sam Swanton, bursary recipient:
"As one of your bursary alumni, I thought it might be useful to send you a few notes as to how the first two weeks of my first course have gone!"
"So far, it has been immensely enjoyable, and the consistency of experience over the first ten days means I can see that the rest of the course is going to go just as well."
"I have passed the 2365-02! …I now have two City and Guilds qualifications! Once again, a big thank you to the City and Guilds team, not just for the bursary funds (for which I am eternally grateful), but also for the ongoing support."
"I hope that others will find inspiration that it is never too late to go to college and improve your skills and knowledge. As always, if there is anything more that I can do, you only have to ask."
We are incredibly proud of each of our bursary alumni members and are always looking for new opportunities and areas to help them develop. We're exploring mentoring, development workshops and newsletters amongst other things, so if you know of any initiatives that may be of benefit or you would like to support the programme please just get in touch. Find out more about our bursary programme here.