Supporting Rehabilitation
Our mission: To identify and activate practical ways to support offenders to build skills and get a job upon release.
A priority theme for the City & Guilds Foundation over the past five years has been supporting the rehabilitation of offenders and former offenders. There is a recognised and agreed need to reduce reoffending and evidence shows that upskilling prisoners, together with stable accommodation and support is the most effective way to counter recidivism.
Back in 2020 the Foundation amplified its work in this area through the launch of its Future Skills Commission for Prisons. The Commission was established as a new vehicle for the City & Guilds Foundation to support inspirational organisations who are delivering innovative programmes that support offenders to build the skills and move into employment.
Drawing on the expertise of our Commissioners, each of whom has substantial experience in the prison sector, The Commission aims to identify and activate practical solutions that will have a measurable impact on reducing reoffending, through working in partnership with charities that deliver practical solutions.
This is not just a social agenda: it's hard economics. Industries are facing a burgeoning skills crisis, and there is a huge amount of untapped potential in our prison population. If we get better at developing this potential and matching it with the skills needed for the future, the rewards can be enormous. And we are committed to finding innovative ways to do this.
The Future Skills Commission for Prisons 'Big Idea Fund' is designed to act as a catalyst to find and activate great ideas that can make a genuine and substantial difference to society.
Focus of the Big Idea Fund
The City & Guilds Foundation's £1m Big Idea Fund has so far funded nine programmes, and is now actively seeking new programmes to fund which can evidence:
Innovative new ways to enable offenders to progress into meaningful, stable employment through the development of their skills
That the skills agenda in prisons is forward facing and that offenders develop the skills necessary for the future jobs market
New approaches and showcases effectiveness
The Commission is seeking ideas that focuses on skills that are:
Innovative: supporting the development of innovation, which can be usually stifled by the nature of how some contracts are awarded
Practical: focusing on identifying practical and deliverable solutions
Collaborative: powering collaboration between multiple stakeholders, operating within the Prison estate or through the gate
Pan-Prison: identifying approaches that will work across the Prison estate, and through the gate
Systemic: seeking to challenge the major system challenges faced by HMPPS with large, high conviction investments
Supporting young offenders, aged 25 and below
Commissioners are particularly interested to receive applications from applicants seeking to innovate with young offenders to help inspire them and reduce their risk of reoffending on release
The City & Guilds Foundation Future Skills Commission for Prisons has launched a new opportunity for funding as part of its £1m Big Idea Fund. The Fund aims to inspire UK charities, prison Governors and social innovators to develop transformative approaches to delivery of skills in both in prison and through the gate.
The Commission are particularly interested in receiving applications for funding that look to address youth offending and re-offending.
The Expression of interest form for The Big Idea Fund II is now closed. Those who meet the eligibility criteria will be invited to complete an Application Form soon.
The frequently asked questions below are intended to support applicants to The Big Idea Fund II, and offer further insight, guidance and support and we recommend reading thoroughly before completing the Expression of Interest.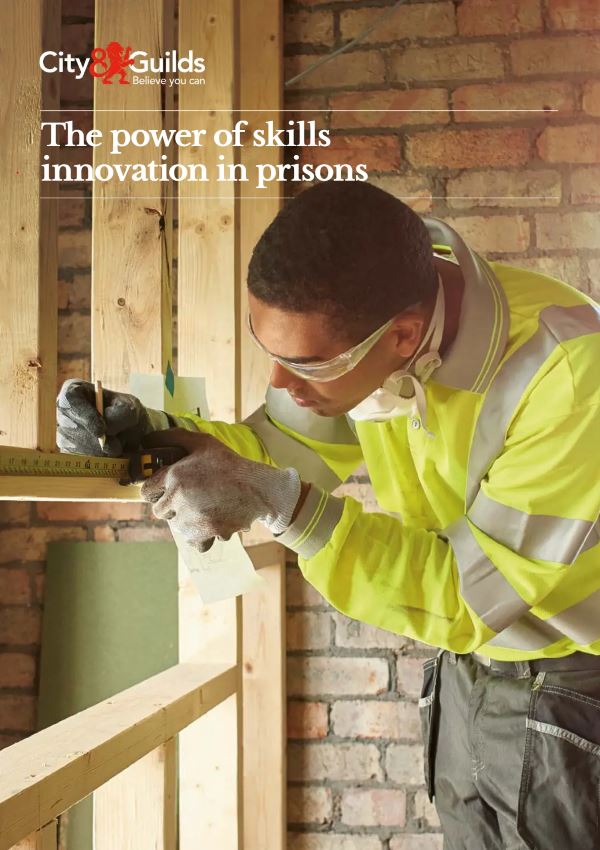 Read our Prison
Impact Report
Frequently Asked Questions (FAQs)
In addition to the desired attributes above, The Big Idea Fund will only accept applications for projects that meet all the following criteria:
Are from a UK registered Charity, Community Interest Company, social enterprise, Prison Governor or other not-for-profit organisation operating within the prison estate
Seek funding for work which is being delivered in Prisons or in the community with those that are due for release or have recently left a HMPPS facility
The Big Idea Fund is not able to support:
For profit businesses
Local Authorities
Organisations where observance of a particular faith is a prerequisite of support from the organisation or who have a stated objective of evangelising for a particular faith.
It is also unable to support applications which relate to:
Existing core activities
Predominantly research (although projects with an element of research will be considered, where there is a clear case for its value)
Repayment of loans
Projects which have already been delivered
Projects which are unable to evidence their impact by reporting against City & Guilds evaluation framework and theory of change*
Prisons don't need to be formal partners, but applicants will will need to provide details of the level of discussion that has taken place with governors to bring their idea into the prison including will add benefit and value to the prison cohort, practical issues such as allocation of space/rooms/resources.
Please note: applicants will be asked how the proposal differs or adds value to existing through the gate (TTG) provision being delivered either from the chosen prison or more generally through the Probation CRS programme.
Programmes do not need to be delivered in prison to be considered, through the gate projects that support offenders are also eligible.
* Projects will be expected to report against some of the key outcome measures of the City & Guilds evaluation framework, which may include skills enhanced, individuals getting into employment and training, increased wellbeing, enhanced earnings potential and a reduction in negative behaviours.
Can I apply?
Expressions of interest will be accepted from UK registered charities, Community Interest Companies, social enterprises, Prison Governors (or other learning and development employees within a Youth Offending Institute) or organisations currently operating within the prison estate or in through the gates activity with ex-offenders. Local Authorities or other statutory agencies can apply for projects that represent innovation, but not where any application simply replaces existing or past statutory activity. Commissioners will be seeking innovative ideas with the potential to prove measurable impact and ability to scale and will be open minded as to which projects can help achieve the ambitious mission of The Big Idea Fund.
What are the parameters of the definition of work in prisons or in activity with offenders through the gates?
Commissioners will accept applications that propose innovative projects working within Her Majesty's Prison and Probation Service, the executive agency of the Ministry of Justice responsible for the correctional services in England and Wales – abbreviated to HMPPS. Commissioners will also consider projects working in the community with those that are due for release or have recently left a HMPPS facility.
Can a social enterprise apply?
Yes, Commissioners will accept applications from social enterprises that can demonstrate their credentials and alignment with the stated mission.
Are Local Authorities eligible to apply?
Yes, Commissioners will accept applications from Local Authorities, but only where the proposed project or innovation is new and does not represent a continuation or replacement of business as usual, existing or past statutory provision.
Can a Further Education Institute apply?
Yes, a Further Education College or other educational institution can apply where they have an innovative, scalable approach that is distinct from business as usual activity.
We are already working with City & Guilds in some capacity, can we apply?
Yes, but applicants are asked to declare the nature of their existing relationship with the City & Guilds and any of its brands in the Expression of Interest form. The form has a specific section which addresses this point.
Are for-profit companies able to apply?
No, for profit companies are not permitted to apply unless they are jointly applying in partnership with an eligible entity such as a registered UK charity. Commissioners will maintain an open mind as they seek genuine innovation that can help support progress towards the stated mission.
Can a charitable foundation linked to a for profit company apply?
Yes, Commissioners will consider applications proposed by the charitable foundations of relevant for profit companies where a project meets the stated objectives of the fund and supports the mission of The Big Idea Fund.
Is work outside the UK eligible?
No, all proposed projects must be active in the UK in the HMPPS Estate or in activity directly working in through the gates activity across the UK.
Must our project be delivered in England?
No, projects connected to prisons across the UK, including Northern Ireland, Wales, Scotland, the Isle of Man, Jersey and Guernsey will be considered by Commissioners.
How will my application be assessed?
Your initial Expression of Interest will be reviewed by a panel of experts with extensive experience in grant making and impact measurement. Successful applicants will be contacted and asked to work up their proposal into a detailed submission for further consideration by the Commissioners.
Can I propose a joint bid alongside another eligible partner / partners?
Commissioners will welcome joint bids and are eager to understand how collaboration in the sector might be fostered.
How do I apply?
All applicants must complete an initial Expression of Interest from which will include details of the nature and scale of your organisation, any existing relationship with City & Guilds and a broad sketch of your proposed innovation. This online form has been designed to allow interested parties to share an initial picture of their proposal without the need for a time- consuming detailed submission at the first stage.
Can I apply by post or fax?
No, all expressions of interest must be submitted through the online form.
Will late or incomplete submissions be accepted?
No, all submissions must be included in full and submitted in advance of the stated deadline. No late submissions can be considered.
Will I receive a receipt for my submission?
Yes, all applicants will receive an automated response to acknowledge receipt of their Expression of Interest.
Will applicants receive feedback if they are not selected through the next stage?
Due to the volume of applications, the City & Guilds Foundation is not able to provide feedback to individual applicants. Unsuccessful applicants will be informed via email.
If our project is selected, what are the next steps?
Successful applicants will be contacted directly and asked to complete a detailed submission. This would request granular detail about the proposed project, the schedule of work, detailed budget and timeline to help Commissioners understand how it could help meet The Big Idea Fund mission. Further guidance will be offered to applicants that make it into this second stage.
When will the winners be announced?
The final selected projects will be decided by October 2023. The team will then work with the successful projects to agree announcement communications.
How much can I ask for?
Commissioners have not set a specific threshold for the scale of individual or joint applications. The overall allocated budget for this round of funding is £350,000 and it is projected that The Big Idea Fund would only look to award a small number of high conviction grants of varying financial scale.
Should I ask for a specific amount?
Yes, all applicants should provide an initial overview of the projected costs at the expression of interest phase. A detailed budget will be required for successful applicants that are invited through to the second stage of the process.
How much might I be awarded?
Commissioners might recommend to fund all or part of any application. If part funding is considered, then this would be discussed in full with the applicant to understand the potential implication to the proposed project.
I will need support from another type of organisation to help make my Big Idea work. Can you help connect me through the City & Guilds network?
We are keen to help build relationships to help collaborative activity to happen. If you complete an Expression of Interest form and outline the additional areas of support you are looking for, we can take this into consideration when allocating funding and potentially connect organisations with a similar vision.
Why do you have a two-stage application process?
The process has been designed to help save applicants time through initial screening to ensure a small number of organisations are invited to develop an extensive stage 2 application. This is intended to help ensure only eligible organisations are invited to stage 2 and overall the process is as efficient as possible. Note – being invited to make a second stage application does not necessarily mean your organisation will gain funding.
City & Guilds reserves the right to exclude any application that it deems outside its criteria. Funding will be subject to The City and Guilds of London Institute's discretion and the successful applicant entering into a separate contract with The City and Guilds of London Institute on completion of the application and due diligence process.
City & Guilds' Rights
City & Guilds reserves the right to:
waive or change the requirements of The Big Idea Fund from time to time without prior notice;
withdraw The Big Idea Fund at any time, or re-invite applications on the same or any alternative basis; and
choose not to award funding as a result of the application process.
Applicant costs
City & Guilds will not in any circumstances be liable for any costs, expenditure, work or effort incurred by an applicant in applying to The Big Idea Fund.
Data Protection
The personal data of applicants (and any other personal data contained in an application) will be managed by City & Guilds in accordance with the EU General Data Protection Regulation and Data Protection Act 2018. City & Guilds will collect personal data at the time of submission of each application, and as is otherwise necessary in order to administer The Big Idea Fund and all associated activities. By submitting an Expression of Interest you agree that any personal data provided by you to the Commission may be held and used by the Commission and its agents to administer The Big Idea Fund. Applicants may contact City & Guilds at any time to update their details and/or preferences regarding the use of personal data.
Liability
While the information contained on this website is believed to be correct at the time of issue, City & Guilds accepts no liability in any circumstances for its accuracy, adequacy or completeness, nor is any express or implied warranty given. No representations or warranties are made in relation to these statements, opinions or conclusions.
Insofar as is permitted by law, City & Guilds and its agents accept no responsibility for any damage, loss, liabilities, injury or disappointment incurred or suffered as a result of submitting an application to the Fund.
The City and Guilds Institute of London is a registered charity in England and Wales (312832).
To date, the Foundation has supported eight programmes from its Big Idea Fund. All of the programmes so far are now underway and are demonstrating innovative ways of developing skills both in Prison and through the gate.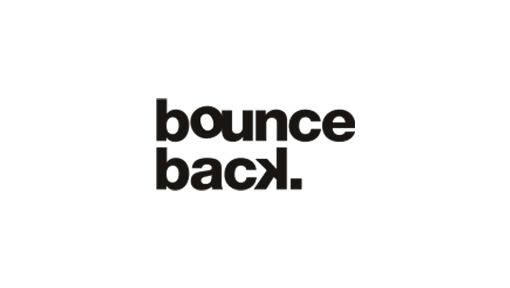 Bounce Back
Funding was awarded to test the pioneering and innovative use of virtual reality headsets in the Prison Estate, and the community. The programme was created in partnership with construction company, Keltbray, who have helped co-create virtual reality training modules introducing learners to construction, traffic marshalling and signalling.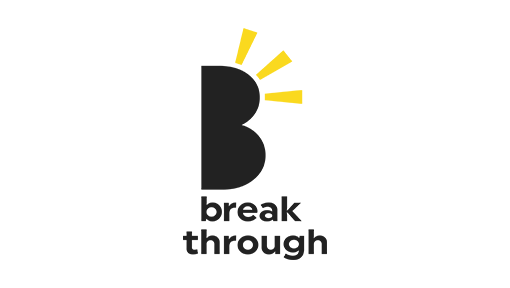 Breakthrough
Funding was awarded to run two cohorts of Breakthrough's pre-apprenticeship programme. The programme supports individuals who are seeking office based / technology roles. Breakthrough supports individuals with thorough employability support to help transition individuals from the programme to further employment, education or training.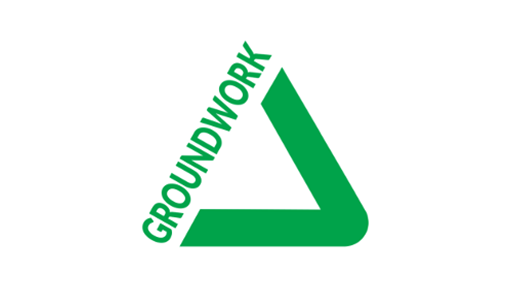 Groundwork
Funding was awarded to Groundwork for its Green Start programme which is supporting individuals in HMP Forest Bank to develop construction and land based skills including carbon literacy, green skills and employability training. Groundwork is working with employers and programme participants, to support them finding secure and stable employment and training opportunities on release.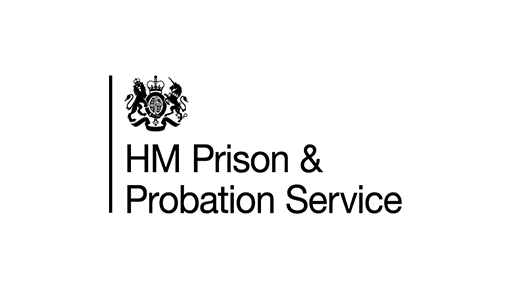 HMP Highpoint
Funding was awarded to HMP Highpoint to install rail track which is allowing learners to gain practical hands-on skills for employment. The innovative use of the skills bootcamp model was the first of its kind in prisons and has been successful in supporting the rehabilitation of offenders, whilst addressing skills shortages in the rail industry.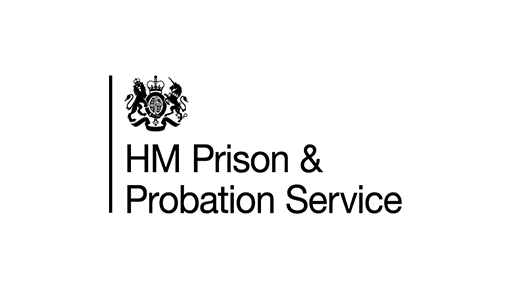 HMP Hull and Humber
Funding was awarded to both HMP Hull and HMP Humber as capital investment to install two land based and construction simulators. The state of the art simulators were installed to provide learners with skills in machine operation and groundworks. They offer a safe and effective way to gain training hours with a low environmental impact.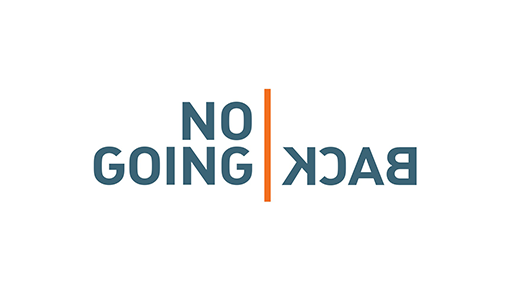 No Going Back
Funding has been awarded for three consecutive years to No Going Back, a pan-Livery Company initiative which provides prison leavers with 'through the gate' support, training, jobs and accommodation. Our funding saw the introduction of a vital employability skills programme, as well as impact measurement support which is helping the team to gain evidence for its long term future.
Without providing opportunities to develop meaningful skills, individuals lack the resources to move away from a life of crime and add value to society. It's been fantastic to follow the journeys of the organisations we have funded so far, and to see that the programmes are making a real difference. We're looking forward to seeing what other opportunities we can support to help prisoners develop skills that will add genuine value to employers, and reduce their risk of reoffending.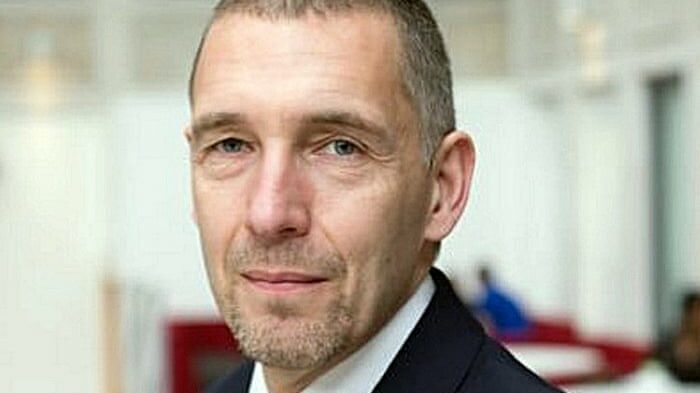 Ian Bickers
Prison Group Director – London Prisons
Ian was the Governor at HMP Wandsworth – England's largest public sector prison – and has over 16 years' experience working across the prison estate. After leaving school at 16 with no qualifications, Ian worked in financial services before completing an Open University degree in Psychology.​
Read more
He went on to complete a Masters in Criminology at Cambridge University graduating in 2016.
He joined the Prison Service in 2004 and worked at HMP Bullingdon. Ian first worked at HMP Wandsworth as Deputy Governor in 2010 and described his first year as "the toughest I've ever had, in any job".
He returned to Wandsworth as Prison Governor in 2015, and was chosen by the Chief Executive of the National Offender Management Service to become one of four Executive Governors who would pilot governor autonomy under the prison reform programme.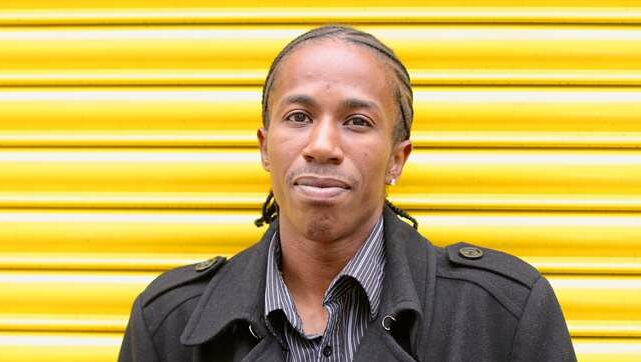 Junior Smart OBE
Founder, SOS Gangs Project
Having served a 12 year sentence Junior Smart founded the SOS Gangs Project, which is run by the St Giles Trust and helps transform the lives of 400 troubled young people and ex-offenders a year, including some of the most prolific gang members in the capital.
Read more
Founded in 2006 in Southwark, the project is peer-led by 23 full-time staff and 13 volunteers, almost all ex-offender gang members like Junior.
Junior has won numerous awards for his work including; an Honorary Doctorate in Education, Rare Rising Stars Winner 2017, Yvonne Heard Award in Criminology: Best PG Dissertation, Frost Magazine Writer of the Year, Adult Learners Award Advice, Support and Advocacy Community Charity Champion, The Third Sector Excellence Awards 2011, Hero of South London 2008 South London Press Community Champion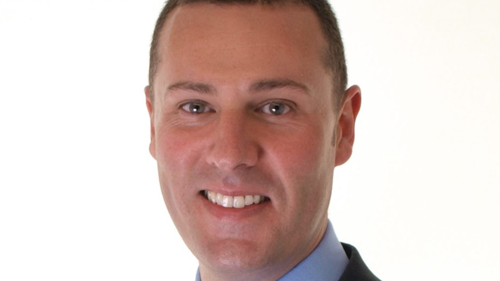 Darren Burns
Head of Timpson Foundation and Director of Inclusion and Diversity for the Timpson Group
Darren specialises in both the recruitment and retention of ex-offenders and others who face barriers to employment.
Read more
In his role as Head of Timpson Foundation and Director of Inclusion and Diversity, Darren fosters relationships with many UK prisons and organisations such a police and probation services, alongside managing the Timpson prison training academies.
He also has responsibility for overseeing the transition from custody and into the workplace. He is passionate about diversity and inclusion and also provides consultancy services for forward thinking businesses, as well as helping to educate others on the benefit of employing ex-offenders and other marginalised groups.
As a former Police Officer, his experience of working in some of the most challenging parts of the UK enables him to help break the offending cycle and ensure marginalised groups can find employment.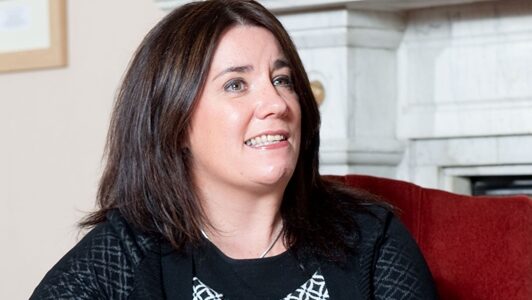 Roisin Currie
Chief Executive Officer, Greggs PLC and Chair of the Employers' Forum of Reducing Reoffending
Roisin has had 28 years in the Retail Industry, starting her career at Asda on their graduate scheme where she ultimately became the Retail People Director for ASDA WAL-MART.
Read more
She has spent the last 10 years are Greggs PLC and is currently their Retail Operations and People Director. During her time at Greggs she has overseen the launch of the Fresh Start programme which offers employment opportunities to ex-offenders.
Roisin is also the chair of The Employers' Forum for Reducing Re-offending (EFFRR) is a HMPPS-led initiative whose members are a collective of local and national employers that provide training and employment opportunities for offenders, including Cisco, Timpsons and Marks & Spencer.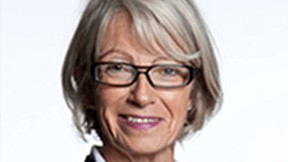 Fran Findlater OBE
Executive Head, No Going Back
After a corporate career in communications, including on the Board of a large global conglomerate, Fran Findlater started recruiting staff from prison, which led to her founding Bounce Back, the Award Winning Charity and Social Enterprise in 2011.
Read more
The Charity has now had engaged with over 3,000 people and has training centres in 5 prisons as well as 2 in the community. Its focus, however, is on employment, and it through a number of personal relationships with corporate organisations and construction companies that is its lifeblood.
This has led to its 10% reoffending rate against a Government average of £50% which in turn, along with longstanding Livery funding relationships. More recently, Fran has moved in to a role as Executive Head of the Livery Company initiative, No Going Back. As well as involvement in other prison projects – Fran is on the Board of Think Through Nutrition and the advisory board for London College of Fashion, she is also keen to drive success within innovative social enterprises including Cockpit Arts and Green Rooms Hotel.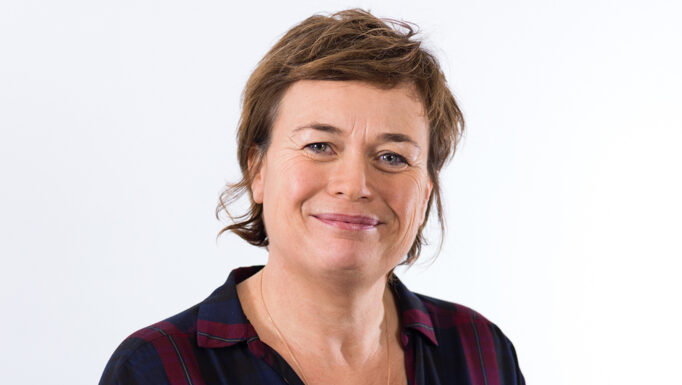 Kirstie Donnelly MBE
Chief Executive Officer, City & Guilds
The City & Guilds Group exists to help people, organisations and economies develop their skills for growth, and sets the standards for corporate learning, on-the-job development and skills recognition.

Read more
Kirstie plays a prominent role in driving the national and international skills agenda – something she has personal experience of as he followed the vocational education path himself. He is a member of the Business in the Community Employment and Skills Leadership team and Chairman at the Activate Learning Group. Before joining the City & Guilds Group, Chris held several senior management positions in Pearson and Reed Elsevier.