Apprentice
Connect
Delivered by the City & Guilds Foundation
Created in 2013, Apprentice Connect is an initiative developed by City & Guilds apprentices who wanted to improve the information, advice and guidance offered to young people on apprenticeships.
To educate and inspire as many young people as we can, we created this online learning module. It's a short but practical overview of what's involved in an apprenticeship and the key things to consider.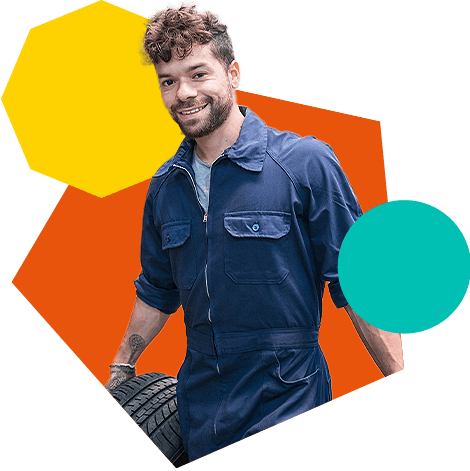 We've split the module into four bite sized topics. Click each below to find out more.
1. What is an apprenticeship?
We kick off with a myth buster quiz then hear from current and former apprentices about the benefits in a montage of 'selfie videos'.
2. Diving deeper
Here we cover apprenticeship levels, types and pay.
3. Employability
Now we look at important employability skills such as writing applications and interviews and defining what a skill is.
4. Take it further
To wrap up we highlight three key messages then signpost to further resources and the survey.
Click on the access the module button below
You can access the module straight away by clicking the button.
Work your way through the module
You will be directed through the module from parts one to four.
Once you have completed the module, you'll be asked to complete a short survey
You will also be able to submit any questions you have to our ambassadors.
If you are a teacher or facilitator
You will also be able to get in touch with us to set up a live apprentice ambassador video call. Find out more.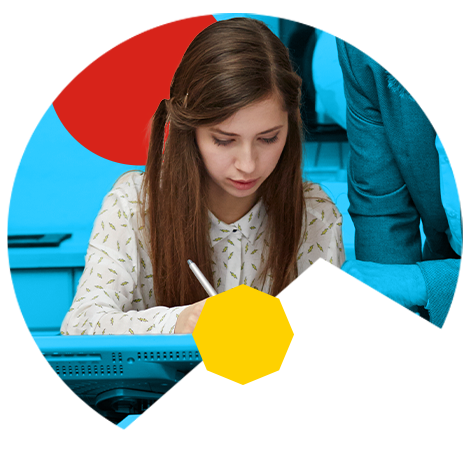 Are you a teacher or facilitator?
We've put together a pack to allow you and the young people you support to get the most out of the module and carry on the conversation around apprenticeships and employability.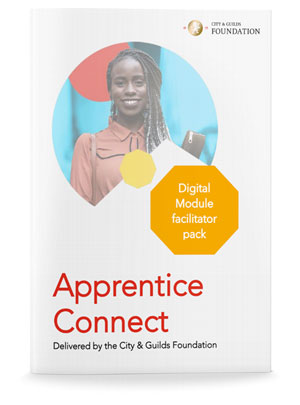 Frequently asked questions 
Who is the Apprentice Connect module for?
The module can be accessed by anyone with an interest in learning more about apprenticeships. We'd recommend the content is of most use to young people approaching making choices their education.
How long does the module take to complete?
Completing the module self directed will take on average 20 minutes. Completing the module along with the activities and discussions in the facilitator pack can take around 45 minutes.
What is the cost of taking the module?
Completing the module is completely free, as well as the follow up apprentice ambassador call. Simply click the access the module button to begin.
What devices can I complete the module on?
The module can be completed on a desktop PC/ laptop, mobile or tablet.
Are there any supporting resources?
Selecting the menu icon during the module will bring up several documents, media links and PDF's. All related to both apprenticeships and employability.
What do I do if I'm having trouble completing the module?
If you have any trouble accessing or completing the module please get in touch with us on ambassadors@cityandguilds.com.
I would like to thank you for attending the careers fair. The students found the event incredibly beneficial. Many of our students didn't know exactly what an apprenticeship was, they heard of it before but by the end of the event, with your help we managed to clear many of the misconceptions. Our students were able to grasp information on the amazing opportunities out there for them and they were also motivated and inspired.
Just a quick email to say thank you for the time your ambassadors gave to the Careers Fair at Woodkirk School on Friday.  Both ladies were brilliant, and their input really helped to bring the session to life.
Simon Hewitson, Leeds City Council
The event went well yesterday, it was surprising because one of the teachers at the college only saw her daughter going down the university route then after speaking to myself and Gabby her view was opened on this and an apprenticeship which she said had never changed.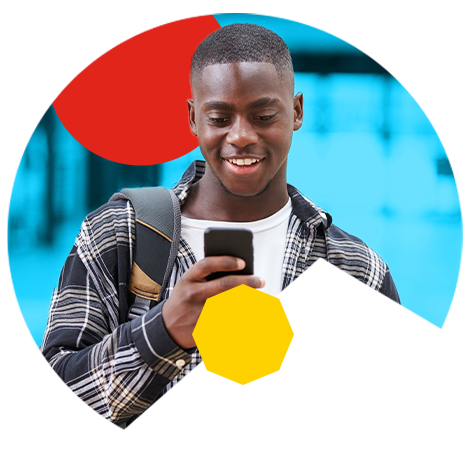 If you have any questions about Apprentice Connect and would like to speak to the team, please contact ambassadors@cityandguilds.com and we will get back to you.
IBM SkillsBuild
Just launched: exclusive access in the UK to IBM's world-class training platform offering digital skills that will help you land a job.
Find out more
Register your interest