Event 4: Empowering LGBTQ+ people to succeed
In this event we discussed LGBTQ+ experiences such as inclusion challenges and career progression.
When: Tuesday 22 June at 11am
Video recording from the session
What does being LGBTQ+ in the workplace look like today and what type of training do organisations need to ensure their retention and career progression? We explored how we can create workplaces that support LGBTQ+ individuals to stand up and stand out.
Be an advocate
Make a pledge and receive a digital credential
"My pledge is to do what I can to encourage organisations to challenge themselves to make more people feel welcome, and to continue to do my own work in this area (recognising that I am on a journey too)."
"As an organisation we will raise the bar in terms of equality and recruitment. We are reaching out to local LGBTQ+ groups and want to create a safe place to work where all people from our local communities can share their values and gifts with the older people we support."
"I will ensure I attend more events/discussions like this to educate myself to ensure I am inclusive and understand key issues and barriers. I will also challenge behaviour to bring about change."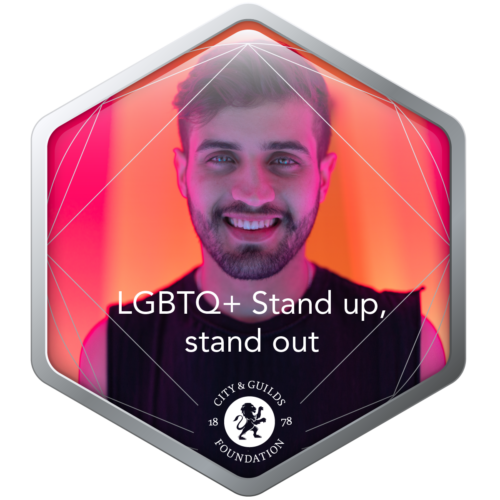 We want to help everyone raise awareness of inclusion and diversity in the workplace. We are giving you the opportunity to make a pledge to building equity, claim a digital credential and share with your networks.
Fill in the form below with your pledge and we will send you a digital credential. You can find out more about this digital credential on the Credly website: credly.com/org/city-guilds-foundation/badge/lgbtq-stand-up-stand-out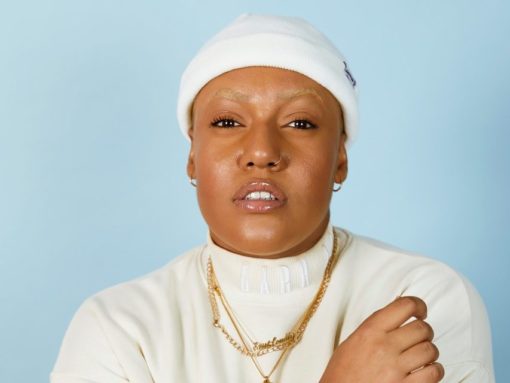 Tanya Compas
Founder and CEO of Exist Loudly
Tanya Compas is the founder and CEO of Exist Loudly, a youth organisation created to support Black LGBTQ+ young people across the UK through spaces of joy, creative intervention, holistic care and digital storytelling.
Tanya has been working in the charity and non-profit sector for the past 6 years, within various youth and social justice charities, supporting youth on the ground with dedicated mentoring, programme delivery and holistic support. Throughout Tanya's time working in the sector, she has used her platform to speak on her experiences as a youth worker, sharing the programmes she delivers whilst equally sharing the journey she's personally gone on to explore her identity.
In 2019 Tanya begun running workshops and events dedicated to Black LGBTQ+ youth, starting with Mentor Match Up's, to Queer Black Christmas, which is now Exist Loudly's flagship yearly event, which provides a safe space to celebrate Christmas for Black LGBTQ+ youth who are estranged from family and/or living in temporary accommodation.
During the summer of 2020, in the midst of the pandemic and the uprisings of BLM, Tanya launched the 'Exist Loudly Fund' so that she would be able to independently run her work workshops/events for Black LGBTQ+ youth, without having to seek financial support from brands or companies. With an aim of £10,000, the fundraiser reached a whopping £50,000 within 24 hours and over the month of June, ended on over £110,000. Tanya used £52,000 to go towards starting her own CIC, Exist Loudly, and shared the £58,000 between 5 other LGBTQ+ orgs who are Black led and/or trans led with a history of supporting Black LGBTQ+ youth.
Exist Loudly is in it's first year of running and has already been able to secure further long term funding for programming, thanks to their innovative and creative way of engaging, supporting and amplifying the experiences of Black LGBTQ+ youth. Currently Exist Loudly are working towards getting their own youth club so they are able to safely support young people in a space that centres the safety and care of Black LGBTQ+ youth.
Kirstie Donnelly MBE (she/her)
Chief Executive of City & Guilds Group
Kirstie Donnelly is Chief Executive at the City & Guilds Group, prior to this role she was the Group Managing Director for City & Guilds, ILM and DigitalMe brands operating globally. Kirstie joined City & Guilds Group in 2011 and has worked at the forefront of skills and education for over 30 years.
As Chief Executive of the City & Guilds Group Kirstie is accountable for the external influencing of the broader skills agenda across Government and Ministers, and other key stakeholders. She also leads the strategic business interface on large complex integrated business relationships and opportunities. 
Throughout her career Kirstie has spearheaded the development of award winning products and services across the skills landscape both in the UK and internationally and is a passionate advocate of the role of digital and social media in transforming how people live, learn and work.  
Since September 2019 Kirstie has been a Trustee at the Prince's Trust and since November 2020 she has been the joint Chair of the Federation of Awarding Bodies. Kirstie is also a member of the BITC Employment and Skills Leadership Team. 
In the past Kirstie has been a Commissioner on the Labour party's lifelong learning committee, Apprenticeship Commissioner for the cross party Commission and was one of the original committee members of the David Blunkett's – Learning Age – Green paper back in 1998.    
Kirstie's commitment to e-learning in the FE/Adult sector was recognised when she was awarded an MBE in the Queens Honours in 2011.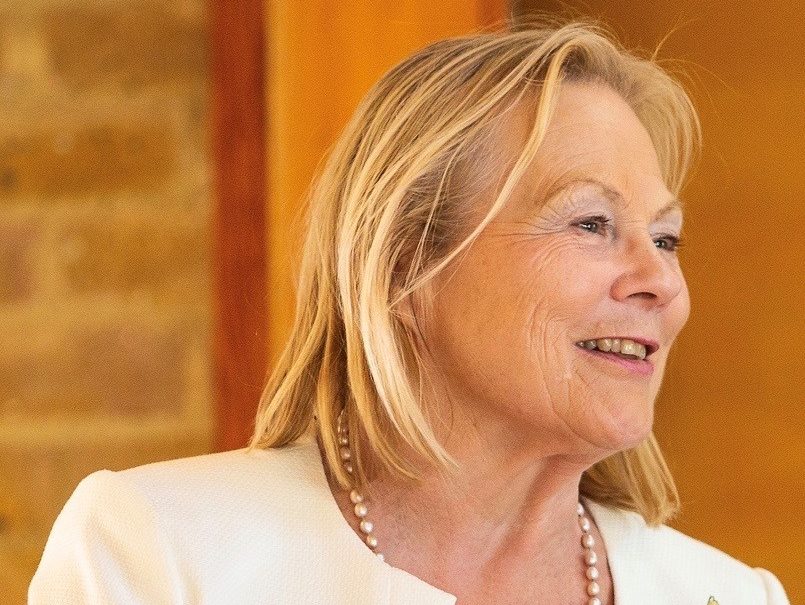 Dr Ann Limb CBE DL FRSA (she/her)
Chair of City & Guilds, Number 1 Public Sector Executive OUTstanding LGBT+ Role Model List 2019
Ann is Chair of the South East Midlands Local Enterprise Partnership, one of the private sector led economic development partnerships charged by government to stimulate innovation, inward investment, economic growth and job creation.
Ann began her career as a College Principal in Milton Keynes and Cambridge. From 2000-2005, she was Chief Executive of the University for Industry, before moving to the private sector as Senior Vice President with management consultancy Citizen Service Transformation. From 2005-2010 Ann also acted as a government adviser in the UK and overseas and was also involved with the Department for Education and the Department for Business Innovation & Skills in the setting up the education service unionlearn.
Ann holds a number of public and private sector non-executive directorships and is Deputy Lieutenant of Buckinghamshire. She is Chair of the Helena Kennedy Foundation – the charity she founded in 1998 to promote social mobility in further and higher education by awarding bursaries to students from disadvantaged backgrounds.
From 2010-2015, she was Chair of E-ACT, a multi academy trust whose core mission is to break the link between poverty and underachievement. In September 2015, Ann was the first woman to take up the post of Chair of The Scout Association – the UK's largest youth volunteering charity.
Ann was made a Fellow of City & Guilds in 2002 and was appointed an OBE in the 2011 Queen's Birthday Honours list for her public service and services to education. In the 2015 Queen's Birthday Honours list she was appointed a CBE for public and political service.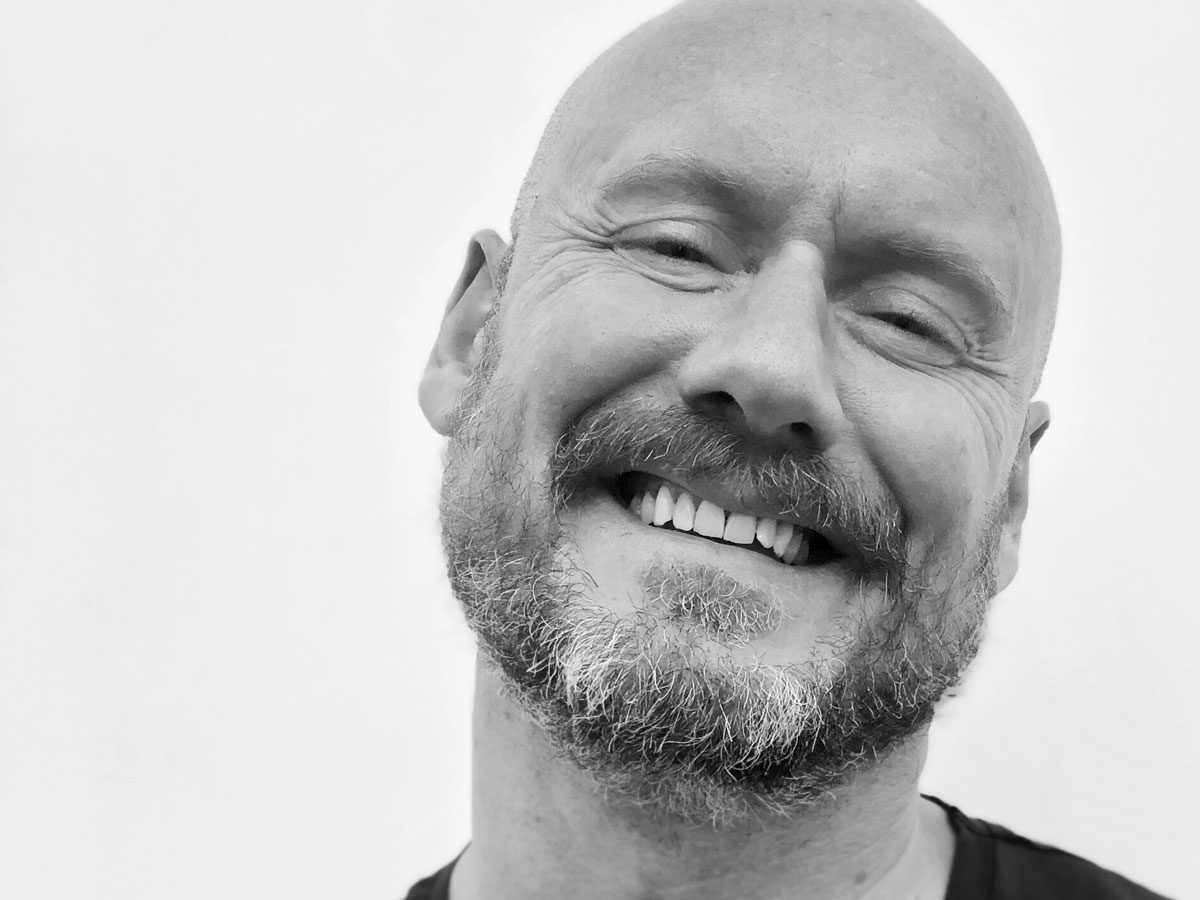 Jason Sloan (they/them)
Organisational Development Lead, GSK, INvolve Top 50 OUTstanding LGBT+ Role Model
Jason Sloan is a trained and experienced business coach and mentor as well as a business strategy, performance, engagement, leadership and change expert with more than 19 years' experience working in a multinational pharma organisation.
In addition, they have more than 5 years of professional experience working in education/non-profit community organisations.
As an out queer (non-binary, gay) person with years of leadership in LGBTQ+ inclusion, they have been recognised as an Involve Top 50 OUTstanding LGBT+ Role Model. They are a Co-Founder and current Co-Chair of the Proud Science Alliance, a collective of healthcare and life sciences sector LGBTQ+ networks and partners who work together to raise the bar on LGBTQ+ inclusion within their organisations and the sector as a whole.
They hold a BBA in Marketing from the University of Arkansas-Little Rock, an MSc in Exercise Physiology from Springfield College and an MSc in Cell and Molecular Biology from the University of Pennsylvania. Jason is from the United States and emigrated to the UK in 2005 to be with their now husband, Greg, who is British. They love exercise, reading, spending time with friends, making things with their hands and art.
What does diversity and inclusion mean to me?
"Diversity is being asked the party. Inclusion is being asked to dance." – Vernã Myers
To be our best selves, our best teams and our best organisations, we must recognise and honour the value we and others bring. This means not simply getting the numbers equal, putting up quotes on websites or simply complying with laws. We must invite everyone to participate, to contribute and to co-create in order to realise our ambition to be creative, innovate and perform at the highest level—to be our best we all must show up completely, open hearted, and we have to invite others to do the same.
Can training be a catalyst for driving inclusion and diversity in our organisations?
Join us for a month-long series of pop-up events offering thought-provoking conversations and actionable steps to promote equal opportunities and improve inclusion and diversity in your organisation.
Event 1: Race inclusion - supporting black talent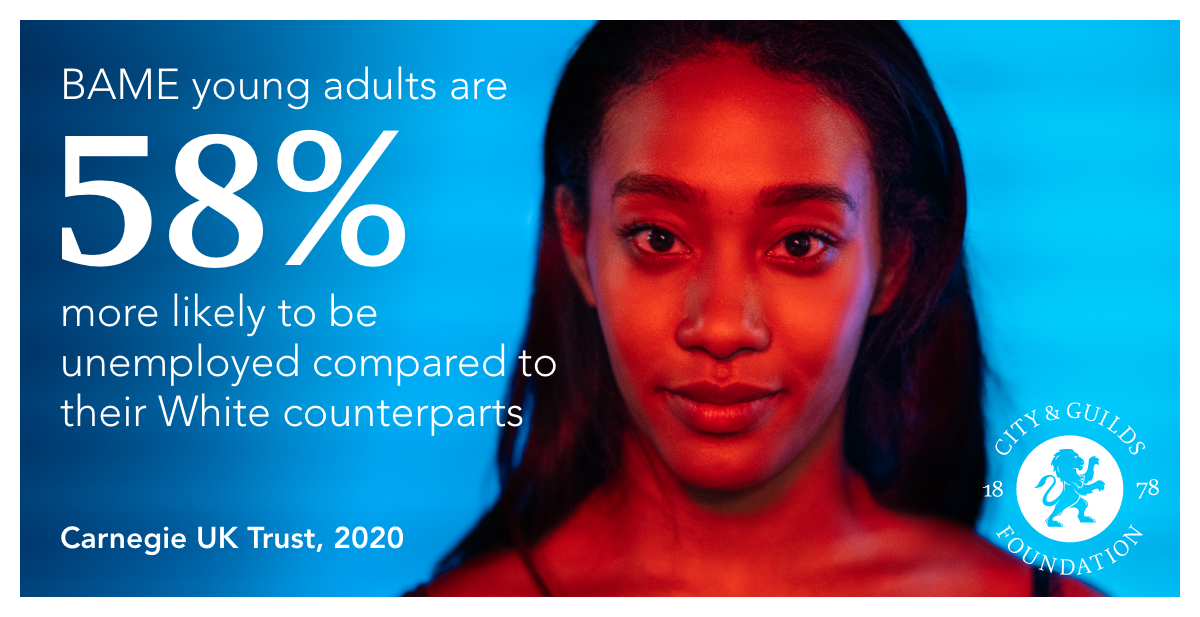 Explore the importance of role models and allies in breaking down barriers at work for all ethnic groups.
When: Wednesday 02 June at 1pm
Speakers:
Frank Douglas, CEO of Caerus Executive, City & Guilds Trustee, People Management D&I Power List 2020
Sophie Williams, anti-racism advocate and author of Anti-Racist Ally and Millennial Black
Event 2: Marginalised groups - prison leavers
What can employers do to give people with criminal convictions fair chances to gain employment.
When: Tuesday 08 June at 11am
Speakers:
James Timpson OBE DL, Chief Executive of Timpson Group, Fellow of the City and Guilds of London Institute.
Surini Ranawake, Head of Employment Outcomes, New Futures Network
Claire Wood, Chief of Staff and Marketing Services Director, Central Business Services at Deloitte LLP
Event 3: Developing neuro-inclusive workplaces
Event 5: Gender Diversity - a women's panel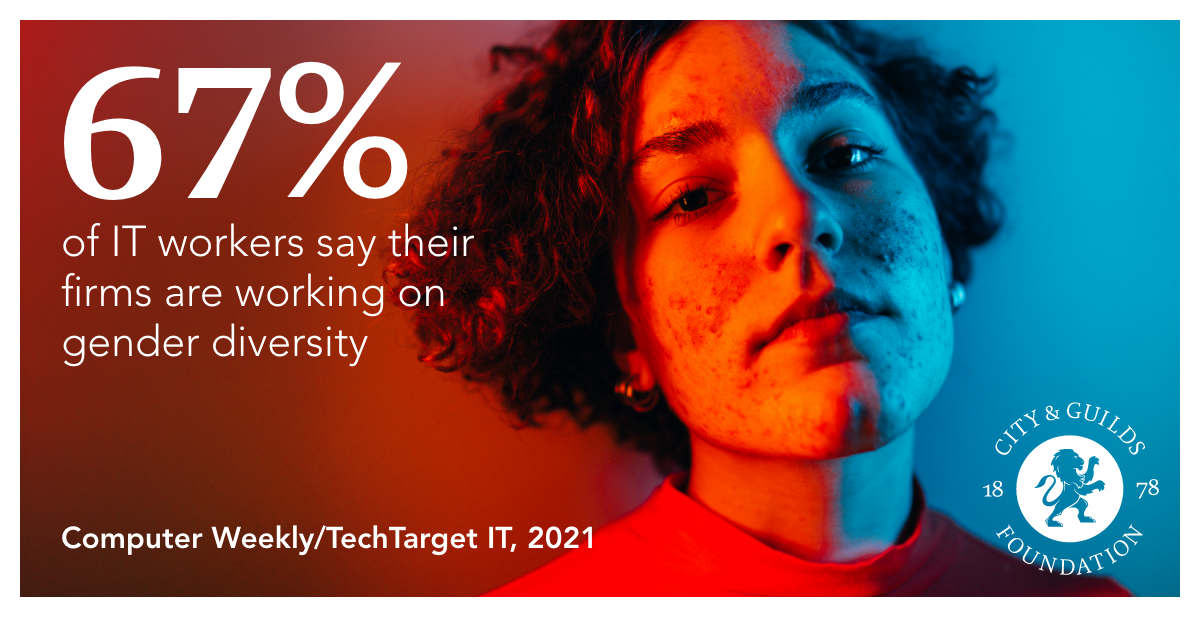 Exploring how training is driving women inclusion in male-dominated industries.
When: Wednesday 30 June at 1pm
Speakers:
Sonya Byers, Chief Executive of Women in Transport
Alexandra Evreinoff, Managing Director of INvolve
Charly Young, CEO of The Girls' Network
Carmen Watson, Managing Director at Pertemps
#InclusionDiversityNow on social media