Event 1: Race inclusion – supporting black talent
Join us as we explore the importance of role models and allies in breaking down barriers at work for all ethnic groups.
When: Wednesday 02 June at 1pm
Having visible role models at all levels of a company and across different roles provides concrete evidence and inspiration for ethnically diverse talent. Ally and advocate role models are vital in creating a business culture where anyone can succeed and see themselves as future leaders. How can you train employees to become allies and role models?
Be an advocate
Make a pledge and receive a digital credential
"I pledge to consider and review my choice of language / terminology."
"I pledge to learn more, read more, discuss more, broaden my experiences to better understand the experiences of others and support diversity and inclusion at work and in life."
"I pledge to be an ally and to take personal steps to improve my knowledge, raise awareness and act as a support mechanism to my colleagues to improve and build equity."
"I pledge to create a space for colleagues to have a voice so we can listen, learn and adapt. I also pledge to ensure our people feel valued and are aware they are our greatest asset. Everyone should have an environment in which they can thrive."
"I pledge to seek out and challenge conscious and unconscious bias in myself and others, and to use my privileges for the benefit of the people that are not lucky enough to share them."
"I pledge that I will be an ambassador for inclusion and diversity in my part of the world, at work and in the community. I will lead by example and I will promote an awareness of racial equality in the workplace and work towards breaking down barriers for underrepresented groups."
"I pledge to advocate for marginalised and underrepresented communities in my workplace, and create a safe space for holding conversations about race, privilege and intersectional issues."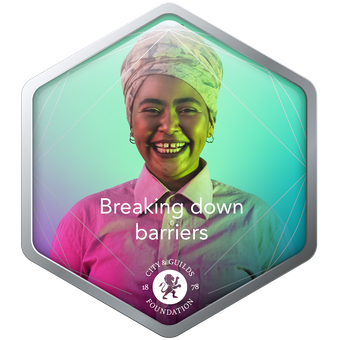 We want to help everyone raise awareness of inclusion and diversity in the workplace. We are giving you the opportunity to make a pledge to building equity, claim a digital credential and share with your networks.
Fill in the form below with your pledge and we will send you a digital credential. You can find out more about this digital credential on the Credly website: credly.com/org/city-guilds-foundation/badge/breaking-down-barriers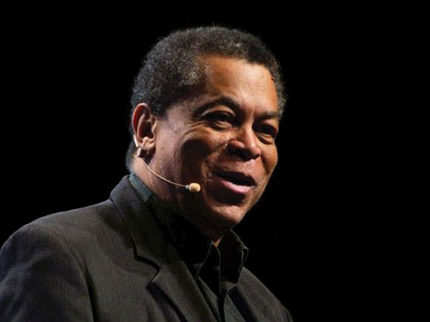 Frank Douglas
CEO of Caerus Executive, City & Guilds Trustee, People Management D&I Power List 2020
Born in Mississippi, Frank spent the major part of his professional and personal life in New York City. However, for the last 20 years he has lived and worked outside the USA (over 17 years in the UK), most recently, as CEO of Caerus Executive. Caerus Executive works with private equity firms, international companies and professional service firms interested in maximizing the performance of their organisations through effective leadership, diversity, inclusion and transformational HR programmes.
In four short years, Frank has grown Caerus to be one of the most respected consulting firms on diversity, inclusion, culture and leadership. Caerus is the industry leader in providing 'pure-play' (they do not sell workshops, training, off-the-self solutions) strategic consulting services to more companies in moreindustry sectors than any other firm. Clients have included: BBC, ITV, ViacomCBS, Channel 4, Warner Records, Warner Chappell, Skanska, M&C Saatchi, Bloomberg, Freestat, Network Rail, Pfizer, City and Guilds Group, Durham University, and many more. 
Prior to founding Caerus Executive, Frank was Executive Vice President, Group Human Resources Director/CHRO for Misys (now Finastra), a global technology company and was part of the executive team credited with helping to turn around that organization. He has also been the Group Human Resources Director for Scottish & Newcastle and Transport for London/TfL and Head of HR New Wave Solutions with British Telecom.
Frank is the first (and still only) Black male to be the Group Human Resources Director of a FTSE 100 organisation. In 2021, Frank was awarded the status of 'Chartered Companion' by the Chartered Institute of Personnel and Development/CIPD. In July 2020, Frank was recognised by the leading HR trade magazine, People Management on their 'Powerlist' of the top 20 diversity and inclusion professionals in the UK.
In 2019, he was elected a Non-Executive Director/Trustee of City and Guilds Group. Also, in 2019, Frank was inducted into the HR 'Hall of Fame' by HR Magazine, for his advocacy of the Human Resources profession and of diversity and inclusion.
In September 2018, Frank was named by the HR Most Influential panel as one of the top five 'movers and shakers' for his consulting work in culture and inclusion. He has, also been included in the list of the top 30 'most Influential HR Directors' in the UK. Currently, he serves on the 'expert' panel that selects and votes for the most influential HR and academic practitioners in the UK. For six years, Frank served as a Non-Executive Director – and on the Remuneration Committee – of the Chartered Institute of Personnel and Development (CIPD) and is a 'Chartered Fellow' of that organisation.
Frank has a strong passion for developing leaders and organizations in emerging markets, particularly in Africa. Among his accomplishments as HR Director for Royal Dutch Shell (based in the Netherlands), was a renewed focus on upgrading African talent as well as managing one of the biggest organizational/culture changes for Shell's
Nigerian operation.
He was the first HR Manager to win the BT Chairman's Award for championing and delivering a project that saved BT £200 million over a three-year period. At BT, he also led the team that was shortlisted by Personnel Today Magazine for one of the best e-learning projects, the BT Internet College.
Frank was the first HR Director invited to speak to senior staff of the Royal Household (and invited guests) at Buckingham Palace. He has also spoken at Oxford and Cornell Universities; the Parliament Building (Stormont) in Northern Ireland; and numerous industry conferences. He is also a repeat guest on BBC Radio 4 Today programme.
Frank has completed the widely acclaimed and selective Meyler-Campbell coaching programme. In July 2017 was awarded an Honorary Doctorate (Ph.D.), by Middlesex University for his services to the Human Resources profession and advocacy for diversity and inclusion.
In his early days, Frank was a semi-professional trumpet player. Having attended the "Fame" School (High School of Music and Art) he enjoys all aspects of music. He enjoys participating in many sports including tennis, scuba diving and skiing.
Sophie Williams
Anti-racism advocate, activist, and author
Sophie Williams is a TED Speaker, leading anti-racism advocate, activist, and the author of two books – Anti Racist Ally (October 2020) and Millennial Black (April 2021), both from Harper Collins.
Sophie is a regular panelist, speaker, consultant, and workshop facilitator with a focus on anti-racism, and Diversity and Inclusion. Her writing has appeared in publications such as The Guardian, Bustle, Glamour, Cosmopolitan, Marie Claire, Refinery29, Elle, and Grazia.
Sophie regularly hosts presentations, workshops and training sessions for businesses such as Apple, The Rio Ferdinand Foundation, UK Civil Service, Sky, and Cambridge University.
Before beginning writing, Sophie had a career in advertising, particularly in social agencies, where she has held the position of COO. In 2019 Sophie left traditional agencies in order to create her own business, working with clients such as Netflix on projects combining her professional advertising experience with active anti-racism work.
Can training be a catalyst for driving inclusion and diversity in our organisations?
Join us for a month-long series of pop-up events offering thought-provoking conversations and actionable steps to promote equal opportunities and improve inclusion and diversity in your organisation.
Event 1: Race inclusion - supporting black talent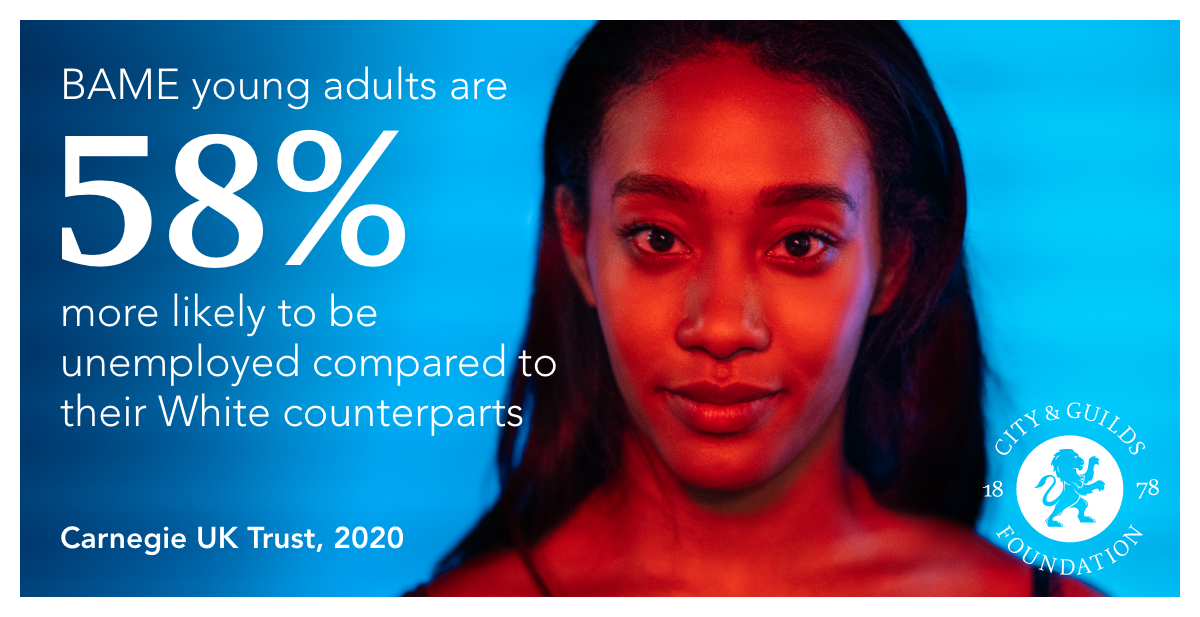 Explore the importance of role models and allies in breaking down barriers at work for all ethnic groups.
When: Wednesday 02 June at 1pm
Speakers:
Frank Douglas, CEO of Caerus Executive, City & Guilds Trustee, People Management D&I Power List 2020
Sophie Williams, anti-racism advocate and author of Anti-Racist Ally and Millennial Black
Event 2: Marginalised groups - prison leavers
Event 3: Developing neuro-inclusive workplaces
Event 4: Empowering LGBTQ+ people to succeed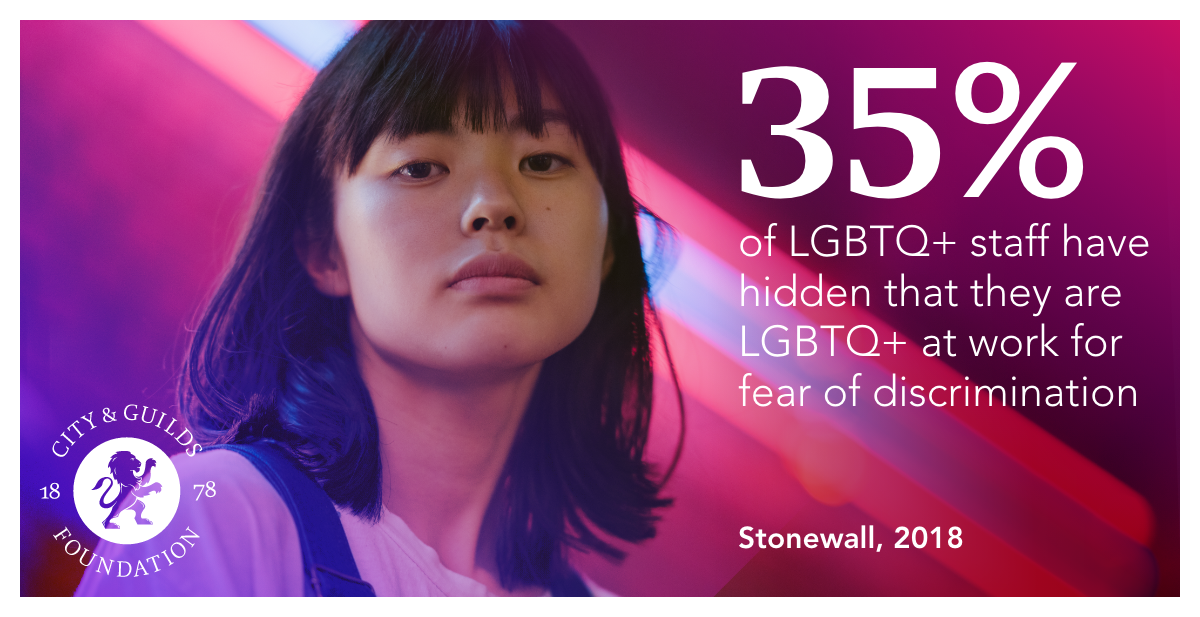 What type of training do organisations need to ensure the retention and advancement of LGBTQ+ employees.
When: Tuesday 22 June at 11am
Speakers:
Tanya Compas, Youth Worker, Campaigner and Founder of Exist Loudly
Dr Ann Limb CBE DL FRSA, Chair of The Scouts, Vice-Chair of the City and Guilds of London Institute,

Number 1 Public Sector Executive

OUTstanding LGBT+ Role Model List 2019

 

Jason Sloan, Organisational Development Lead, GSK, INvolve Top 50 OUTstanding LGBT+ Role Model
Event 5: Gender Diversity - a women's panel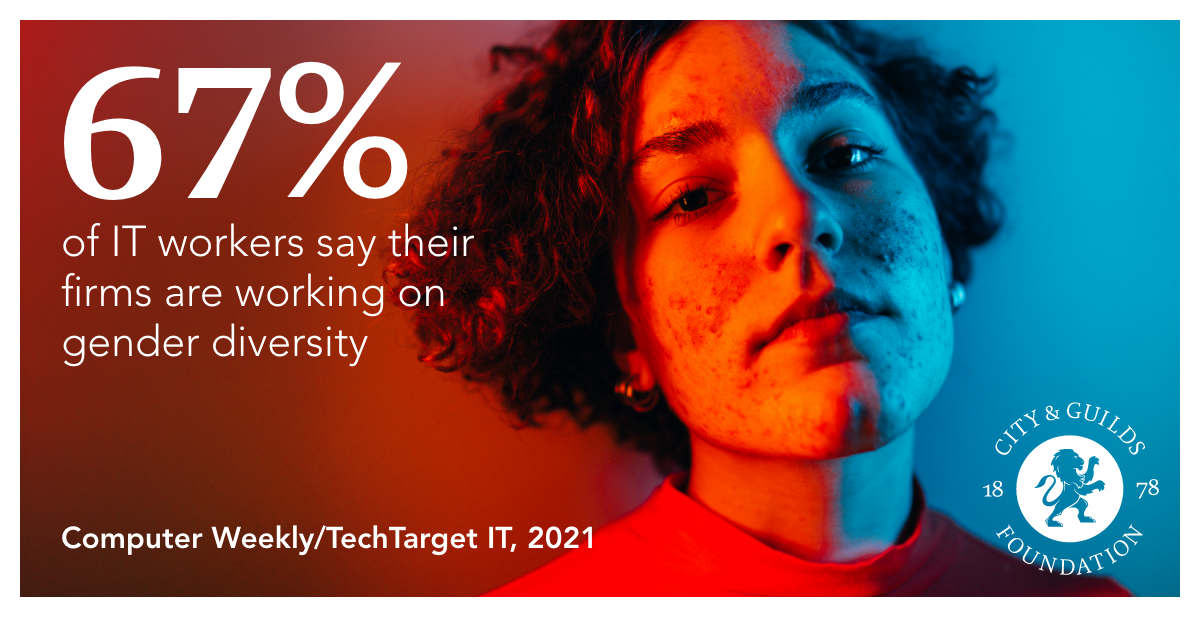 Exploring how training is driving women inclusion in male-dominated industries.
When: Wednesday 30 June at 1pm
Speakers:
Sonya Byers, Chief Executive of Women in Transport
Alexandra Evreinoff, Managing Director of INvolve
Charly Young, CEO of The Girls' Network
Carmen Watson, Managing Director at Pertemps
#InclusionDiversityNow on social media