Supporting neurodivergent employees in the workplace
Our new research has found that employers are currently failing to support neurodivergent employees, and there is currently a lack of training available and awareness in most workplaces
Read the Neurodiversity index report
 Advocate and claim a digital credential
Establishing the Neurodiversity Index Report
Following our first and inspiring 'Train the Trainer' event which championed neurodiversity, wellbeing and inclusion, work began on creating the trailblazing Neurodiversity Index Report.
At the City & Guilds Foundation, we are passionate about enabling each person to achieve their potential. By partnering with Do-IT Solutions on this, we aim to encourage and highlight best practice for enabling everyone to be successful in the workplace.
Neuroinclusive workplaces don't just benefit neurodivergent individuals, they benefit all employees.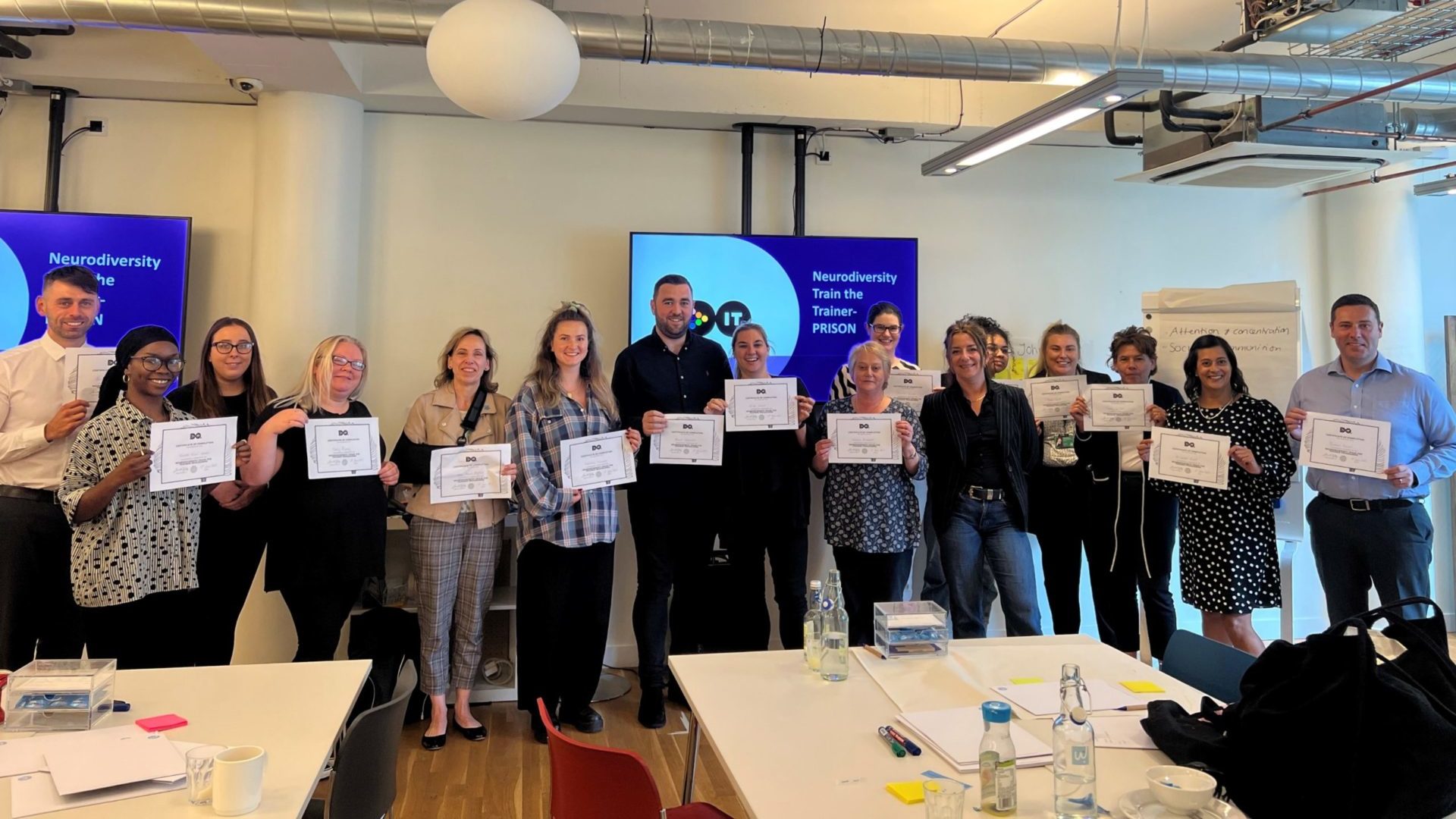 Participants at the 'Train the Trainer' event with their certificates.
of neurodiverse employees able to disclose their condition in the workplace with a good or OK response.
of neurodivergent employees say they are impacted most days in the workplace by their condition.
felt as if they can't disclose their neurodivergent condition in the workplace, with 10% of respondents having been met with a poor response once they have done so.
have neurodiversity champions or mentors, serving as advocates and allies and raising awareness of neurodiversity within the workplace.
"The challenge remains in society that there is still a low level of appreciation of differences and the talents and skills we can gain if we ensure a more inclusive approach to both education and employment. This research is not only about employers, it's also very important to capture an understanding from employees working in all sizes of organisations and to hear their current lived experiences and enable a means of having their voices heard. I'm delighted to be able to partner with City & Guilds Foundation on this Neurodiversity Index which will hopefully support many organisations on their quest to become more inclusive."
Be an advocate and receive a digital credential
"I'm committed to learning more about neurodiversity, being open to others' experiences and being an ally to ND individuals and organisations by advocating for and with them."
"Everybody has a right to succeed and to contribute, to feel valued at work and to have support and help to be their best selves.
I am committed to helping everyone succeed, and to fostering an inclusive, equitable workplace where we can all make an impact."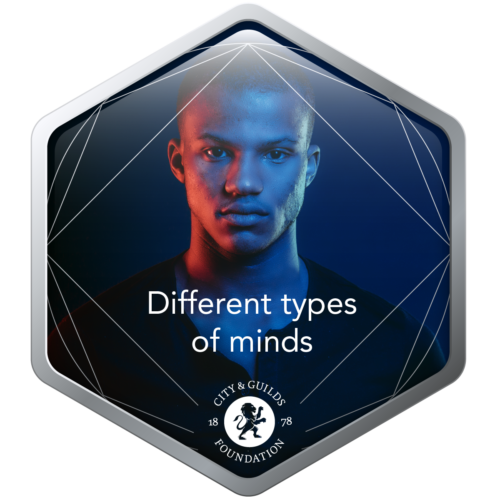 We want to help everyone raise awareness of inclusion and diversity in the workplace. We are giving you the opportunity to make a pledge to building equity, claim a digital credential and share with your networks.
Fill in the form below with your pledge and we will send you a digital credential. You can find out more about this digital credential on the Credly website: credly.com/org/city-guilds/badge/different-types-of-minds.1
Additionally you can opt-in to hear more from the City & Guilds Foundation and receive an email alert when the Neurodiversity Index report is launched.
Please sign up for our newsletter to stay up to date with latest Foundation news and events.
Related news from the City & Guilds Foundation